Thank you 2022 readers of Cleburne Times-Review for voting us
#1 Hearing Care for the 12th year in a row!
We love serving this community!
VOTED
A FIVE STAR DOCTOR
by patients surveyed through North Texas ENT
ABOUT THE CLINIC
Dr. Ted Benke founded Benke ENT Clinic in 2000. He was recruited by Harris Methodist Walls Regional Hospital, now Texas Health Cleburne Hospital, to start a full-time specialty practice in a county with no otolaryngologist. In 2010, Dr. Benke moved his practice to its present location at 1317 Glenwood Drive. This relaxed yet service-oriented setting helps Dr. Benke and his staff offer each patient an exceptional experience. Each team member strives to live out the clinic's core values of excellence, integrity and service.
Ear, Nose & Throat Exam
A check up from the neck up.
In Office Procedures
Gentle ear wax removal, Ear tube placement, etc.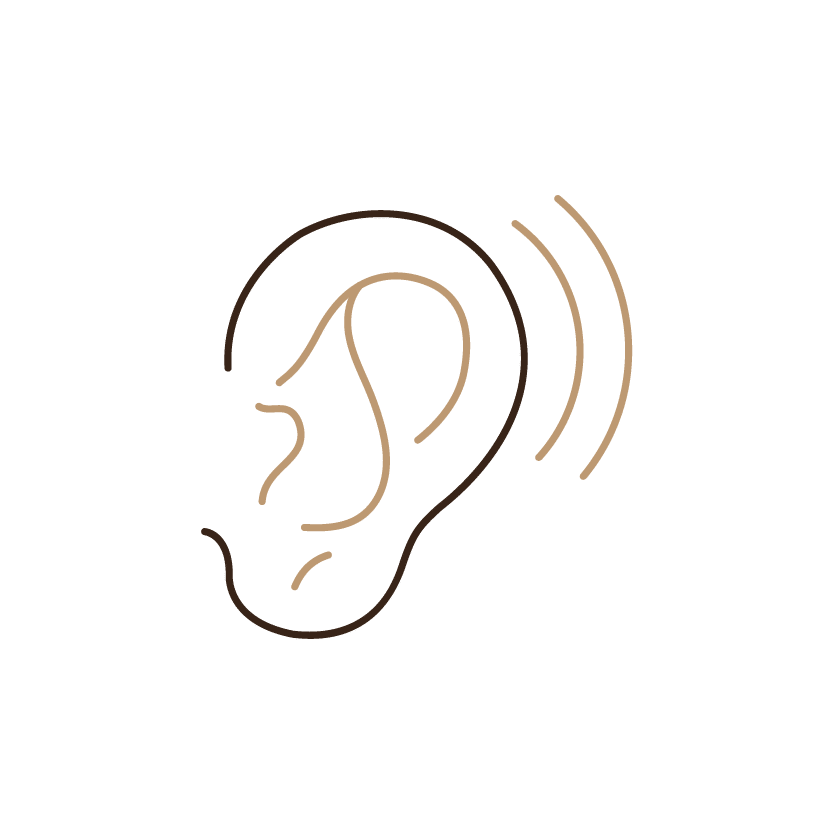 Audiology Services
Diagnostic Hearing Testing and Hearing Aids
Allergy Testing & Treatment
Including Injections and Sublingual Drops
Certified Instructor
Wahls Protocol Diet & Lifestyle
SCHEDULE AN APPOINTMENT
OFFICE HOURS
MON – FRIDAY
8AM – 5PM
1317 GLENWOOD DR.
CLEBURNE, TX 76033
Mountain Cedar season is upon us.
This tree releases its pollen from early December to late February and wreaks havoc on your mucus membranes including eyes, nose, throat and lungs. When it's cold outside, the pollen can be less active. However, when we have these occasional warm days with a south wind, watch out!
We recommend starting your nasal steroid spray, allergy eye drops and antihistamine in late November just to be ready.  You may benefit from a seasonal steroid injection.
Call us today for a Kenalog injection! 
Spring blooms bring allergies' doom!
Tree pollen counts are usually quite high in North Texas during the spring. Don't miss out on the perfect temperatures and beautiful blooms because your sinuses are inflamed. Give us a call!
Summertime is all fun and games until someone gets swimmer's ear.
Affecting the outer ear, swimmer's ear is a painful condition resulting from inflammation, irritation, or infection. These symptoms often occur after water gets trapped in your ear, with subsequent spread of bacteria or fungal organisms.
In order to prevent swimmer's ear, keep ears free of moisture during swimming or bathing.  Using ear plugs while swimming and drying your ears off with a towel will decrease your risks of infection.
Autumn weather in Texas is usually unpredictable…
though your allergies don't have to be! This season, ragweed pollen is usually the worst defender, but mold, and indoor allergies can also be triggers.  Allergy injections (allergy shots) are a great way to treat fall allergens by building up your immune system's tolerance. There are additional factors to consider as well, like cross-reactive foods. Schedule an appointment with Dr. Benke to find out more ways than one to conquer your pesky allergies and let your body's immune system relax. You owe it to yourself to get to enjoy the cooler temps outside this fall!
VOTED
#1 HEARING HEALTHCARE
by Readers of Cleburne Times – Review
2022
---
#1 HEARING AID PRACTICE
by Readers of Cleburne Times – Review
2011 – 2022
12 TIMES IN A ROW
---
BEST DOCTORS OFFICE
by Readers of Cleburne Times – Review
2015 | 2016
 | 2017
---
BEST SPECIALTY PRACTICE
by Readers of Cleburne Times – Review
2019 & 2020
OUR STAFF IS HERE TO SERVE YOUR HEARING & BREATHING NEEDS
Theodore T. Benke, M.D., F.A.C.S.
SCHEDULE AN APPOINTMENT
Appointments scheduled
8:00 a.m. to 5 p.m.
Monday through Thursday
8:00a.m. to 12:00 p.m.
Friday
Phone: (817) 641-3750
Fax: (817) 641-3754
1317 Glenwood Drive
Cleburne, Texas 76033